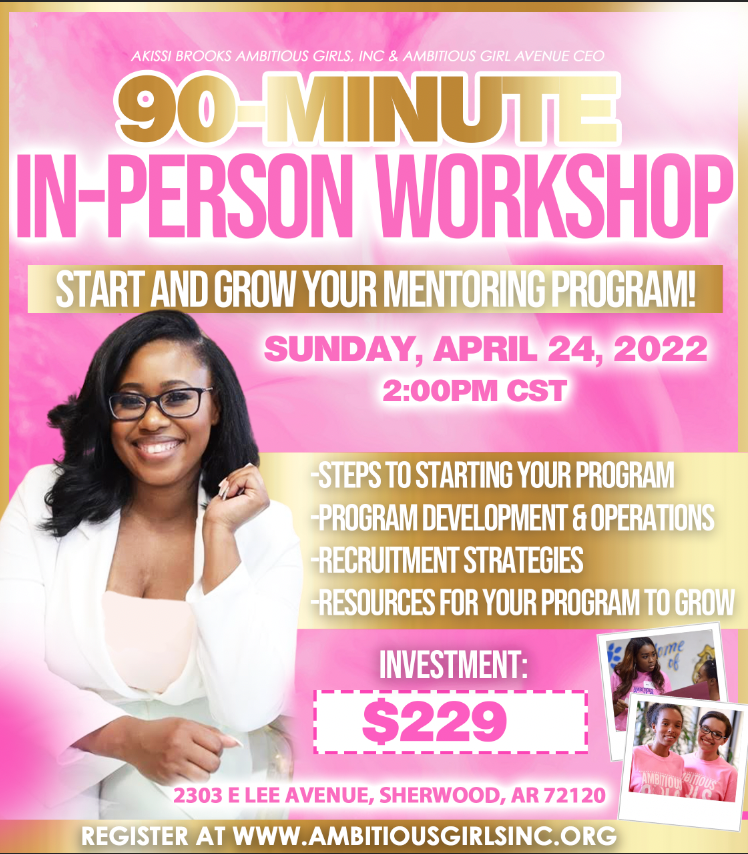 My name is Akissi Brooks, I am the founder of Ambitious Girls, Inc. and the owner of
Ambitious Girl Avenue, LLC with a love for teaching, mentoring but best of all helping women and girls grow!

January 2009, I had a vision in my heart to offer a unique space for girls to grow. That vision grew from a platform to
Ambitious Girls, Inc. an international non-profit organization that has served thousands of girls in the U.S, Jamaica, and the continent of Africa. Throughout the past 13 years, research, firsthand experiences, including trials and errors led to several successful programs, initiatives and opportunities for girls, young ladies and women.

I am now excited to offer this workshop on starting and growing your program! With over 13 years of experience in this arena, I am also an award-winning leader, entrepreneur, professor, coach, and trainer with both a Bachelor and master's degree in business along with several certifications in my area of expertise!

If you are ready to create or expand your program with effective strategies, this workshop is for you!
Seats are limited!